The operating theatre is one of the most demanding operational department of the hospital. The application of invasive methods in strictly aseptic conditions requires ensuring a controlled environment that will provide maximum functionality and safety.
Axis Medical has developed the expertise required to construct operating theaters, and has constructed state-of-the-art operating theaters, that allow surgeons and medical staff to work more precisely and safely.
Our company constructs innovative operating theaters throughout Greece, and in countries such as Germany, Cyprus, Egypt, Libya and Indonesia, offering a holistic solution, which also includes study and design.
Interconnection of the operating room with the information systems of the Clinic / Hospital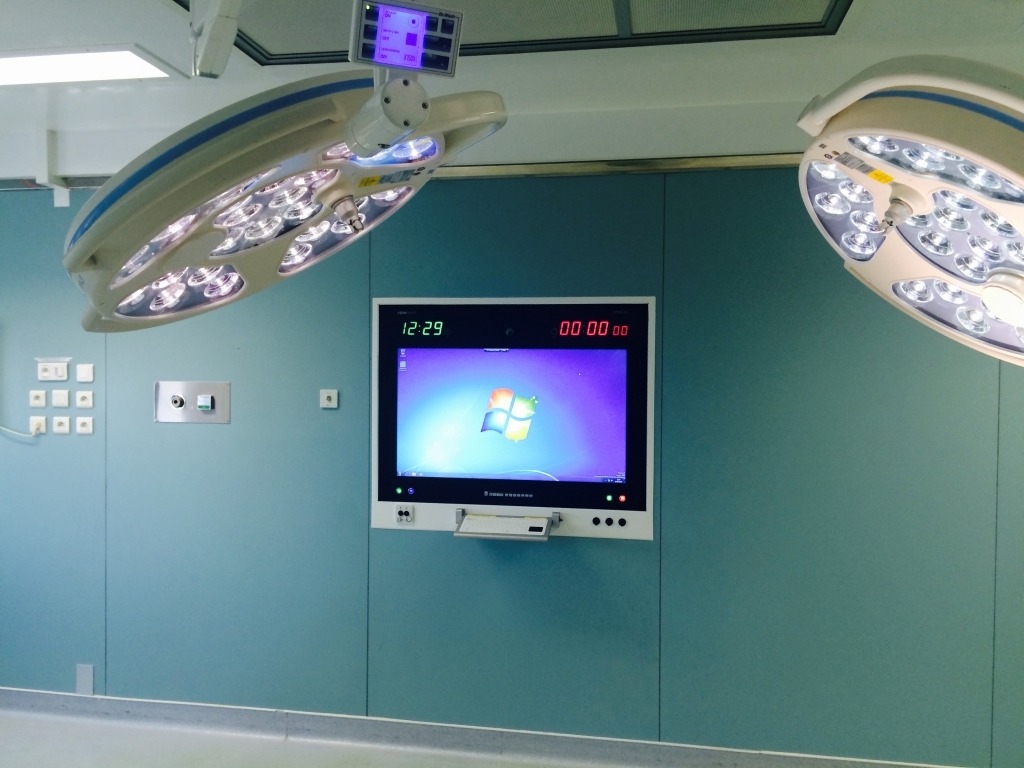 SMART OR is the new innovative PACS, HIS & RIS digital imaging system with features that offer detailed surgical recording and real-time flow retrieval .
SMART OR manages all surgical video sources, displays them in one variety of output devices and provides access to the entire image network. The SMART OR makes it possible to achieve video streams and connect them to HIS, RIS and PACS information systems.
SMART OR uses multimedia technology to monitor, store and transmit all signals to an IP network. Let's see what SMART OR can do to make a surgery run in more easy and efficient way.
Antibacterial wall surfaces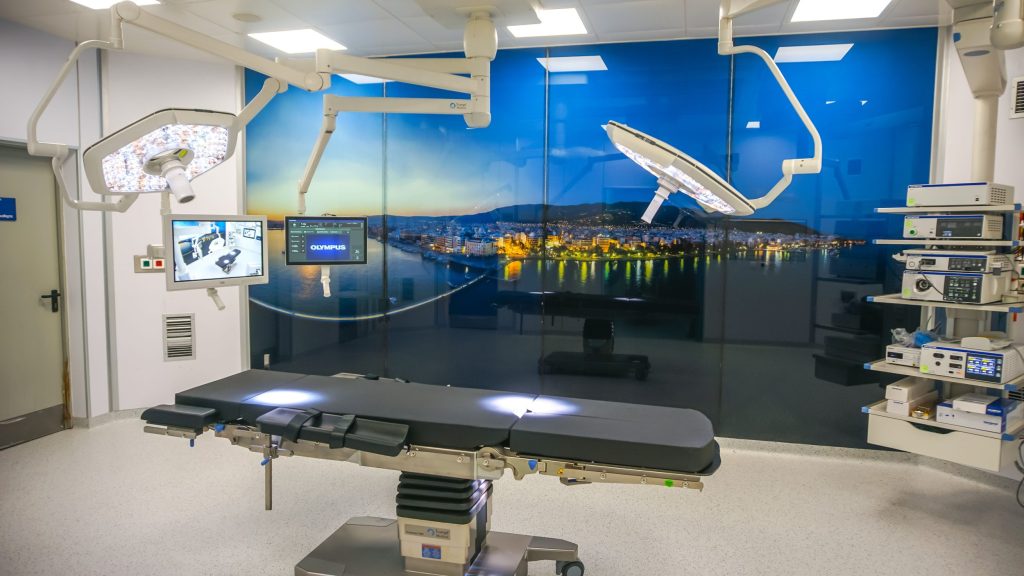 Our company has developed the Vaelma© system, which ensures the maximum possible antibacterial protection in operating rooms, as well as in any area with high hygiene requirements and is widely accepted by the Greek Healthcare Facilities. The Vaelma© system is based on cutting-edge technology that inactivates bacteria and limits their spread.
Automatic operating room doors
With many choices in types and full adaptation to the needs of each operating room, we offer automatic doors with a wide selection of accessories, such as
Vision Panel: simple, with automatic or manual shading, on simple doors or doors with lead shielding, standard or soundproof glazing
LCD Smart Glass: with transparent/opaque mode
Handles: simple handles, push bar, lifting handles
Interlock system
Graphics
Laminar Flow System
Laminar Flow systems work with a vertical, turbulence-free displacement flow and must fulfil the requirements in the working area.
Axis Medical can supply and install the basic mechanical equipment which is composed of units and systems manufactured in the EU, the products of which are traded by the company, or by any other domestic or foreign manufacturer for the proper construction of each project.
We also supply secondary equipment and materials and provide complete construction.