Meet Vaelma©, The Modular Wall System for Operating Theatres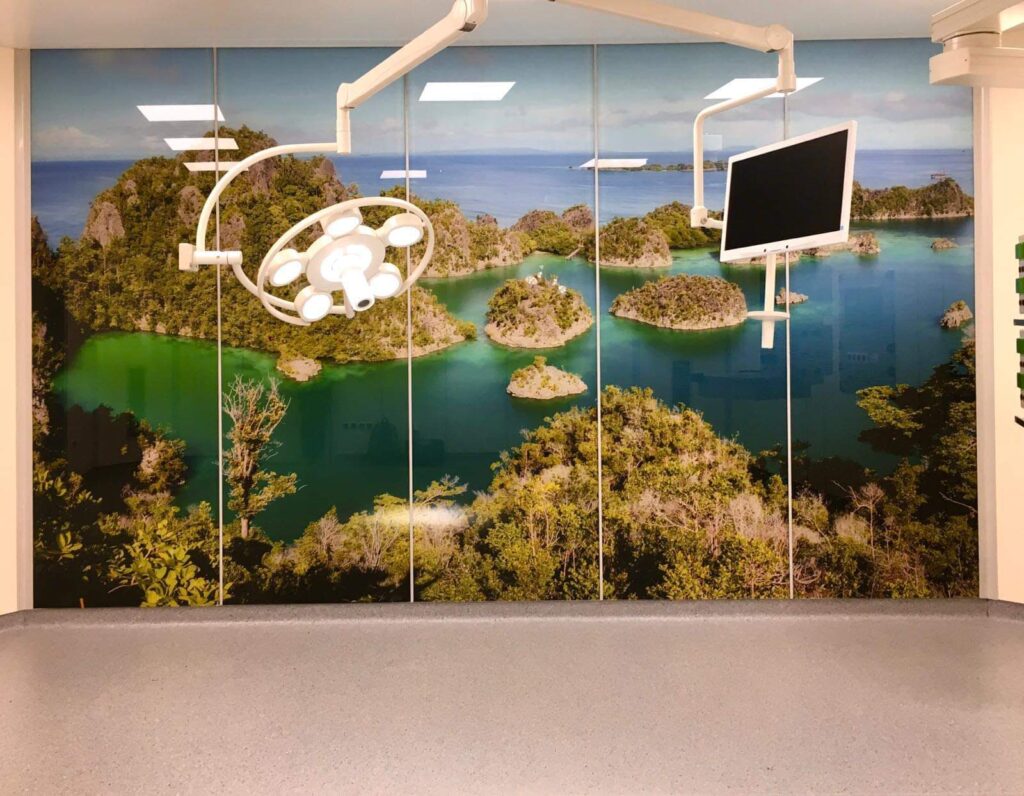 But first, let us answer to your most reasonable question
Why should the Wall System of a controled Hygiene area needs be modular?
Prefabrication is offering a flexible, cost-effective and time effective solution.
The contemporary needs in healthcare infrastructure are becoming more challenging and complicated. It is crucial to be able to construct a real hygiene space with the state-of-the-art materials and characteristics in few hours, factory treated, well designed before construction on-site. Equally important is the fact that the prefabricated wall system can be modified at any time and this makes it an excellent choice for workplaces.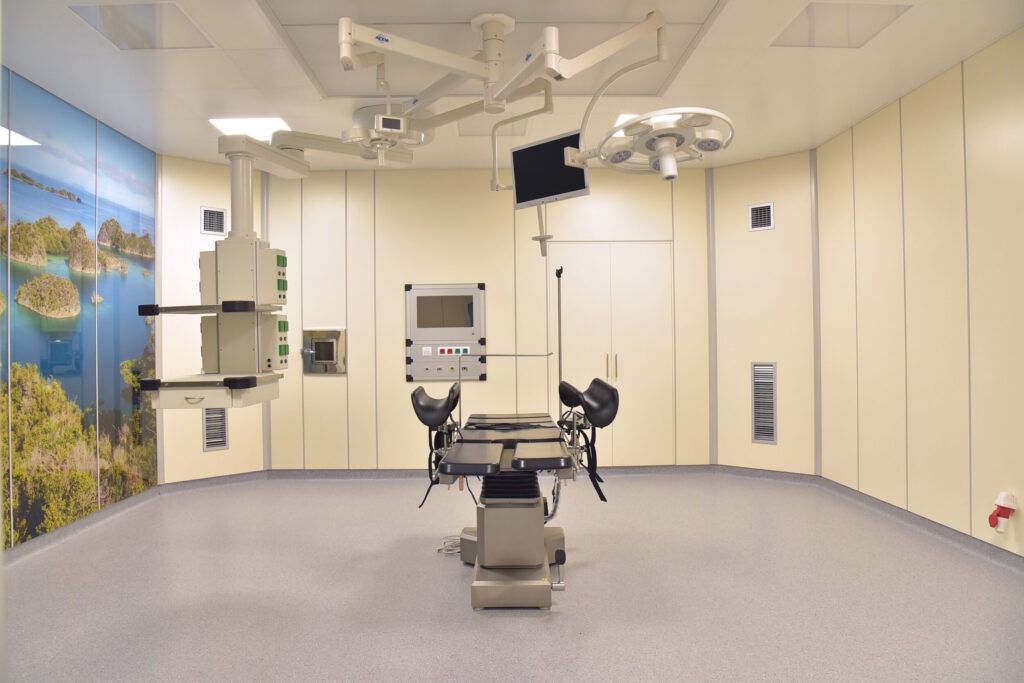 What is the VAELMA© Modular Wall System
Vaelma© is a modular wall system which is used in clean rooms, operating theatres and hygiene areas such as hospitals, clinics etc. Such a system consists of a thoroughly designed substructure which hosts all the needed E/M infrastructure and includes special parts for corners, finishing materials installation and wall elements' mounting. What is important about Vaelma© is that it forms a non-porous, hermetic, and flush antibacterial surface which is the main requirement in order to create a clean and controllable environment.
How is the modular system installed
The system consists of a metal frame made up of floor and ceiling rails and steel columns, which act as a support for the rest of the modular system and provide stability. Additional horizontal beams contribute to the connection, allowing the placement of openings where this is necessary, while for the placement of the panels, support blades and joint covers are used.
The high quality of the Vaelma© system is complemented by the sanitary, rounded aluminum corner profiles that cover both the internal and external 90 degree vertical angles that result. The profiles of the joints are durable and contain in their composition certified antibacterial substances.
– High-end finishing and aesthetics
– Quick installation
– Easy maintenance
– Antibacterial flat surface with proper joints and rounded corners
– Accuracy and complexity in design – reassure a perfect result and compensate any constructional issue on-site
– Hermeticity in construction
– Combined with all equal quality structural elements such as (Ceiling, Floor, Doors)
– Options for Fire resistance, X-ray shielding – Easy allocation of EM resources (sockets,
Download Vaelma®leaflet